Get your Promotion Playbook 💪 & Course Updates 💖
Hey friend,
Last week, I asked if you thought my new E-book: Principles and Summary of expectations as you grow into an Engineering Manager, would be useful. Many of you thought that was a great idea so thank you for your feedback! 🙏
Pick One and Get it for FREE 🥳
Which topic from the list below is a Must-Investment for your Professional Development? Click one of the options below and I'll give you the winning topic for FREE.
And the Good News 🎉, the above topics are also part of the course I'm working on, Becoming an Engineering Manager.
Course: Becoming an Engineering Manager✨
I plan to start the PRE-SALE of my course this quarter "Becoming of an Engineering Manager". This course will teach you all the tools necessary to excel as an Engineering Manager.
The course is meant for Early or Newer Engineering leaders (1-2 yrs of experience).
If you are interested in the course, you can click this button to add yourself to the Waitlist.
Today's Newsletter topic 💪
I also asked y'all to vote on a topic for our Newsletter, and you all have spoken. The topic: How to know when someone is ready to get promoted won! 🎉 Let's dive in!
How to know when someone is ready to get promoted 💎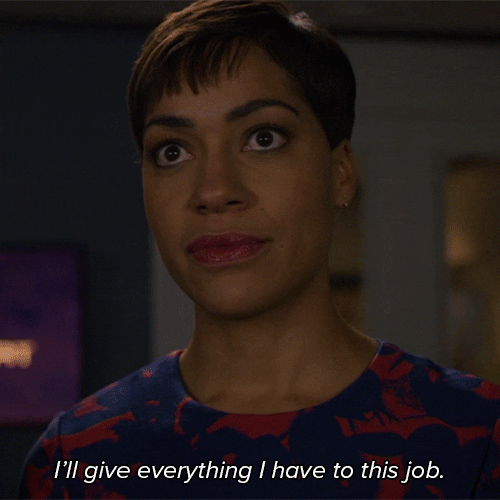 First, try to avoid making a mistake where you assess everyone at every level using the exact expectations. This is a common mistake that a lot of leaders make ❌.
Every level has a set of expectations and you should be assessing them based on the level they are at and the next level.
Promotion Playbook👇
Here is the Promotion Playbook I'd use to assess if someone is ready to get promoted.
Conduct a skill-gap Analysis 🌉
If you compare the competencies of the current level and the next levels' competencies, do they still have gaps in the current level that they still need to accomplish? If yes, they should be focusing on that.
But they can start focusing on the next level if they are crushing it. It would be best if you did this exercise every 2-3 months. Of course, the expectations might differ between levels.
Measure Impact 💎
Measure how impactful their work has been. For example, what goals did they help you and your team achieve, where were they the most impactful and what metrics such as Engineering or Product Goals, did they have an impact on. This will give a good idea of how you can measure impact.
A sign: Other teams know them and are aware of their work. People speak highly of them and have worked with them in the company.
Solve Problems & Take Ownership 🏆
They solve problems, and it can be as simple as that. But, do they own the things they work on? Do they help others do the same? So ownership is a crucial skill.
Goes the Extra Mile 🏃🏽‍♀️
Do they stick to their jobs, or do they go the extra mile to help someone without trying to take credit for their work? Additionally, are they already performing at the next level?
A sign: Keep an eye on if folks think they are already at the next level.
Trustworthiness 🤝
Can you rely on them to get the project through the deadline? Can they be trusted?
Model the Change 🥊
Are they role model for the team? Does the team look up to them for guidance? This can be a good sign since this indicates that the team trusts them.
Priorities and Focus 🎧
Do they get distracted by tasks or have a solid focus that helps them prioritize their work? Do they take calculated risks, manage conflict from the questions related to the risks and can they still maintain focus?
Big Picture 🌆
Do they think about the immediate work, or do they also have the big picture thinking, i.e. they think long term, are aware of companies goals and are heading in the right direction
Master Emotional Intelligence 💛
You can be good at your job, but it won't get you promoted without Emotional Intelligence. They are aware of the room they are in and can still communicate effectively.
Collaboration & Proactive 👏
Do they mentor others on the team? How well do they collaborate with other? Are they proactive about helping others? Do others feel heard when they are around?
Based on the above goals, I'd ask you to mark 🔴 🟡 🟢 next to it.
🔴 Red: There are gaps
🟡 Yellow: Meets Expectation
🟢 Green: Goes Above and beyond
This would allow you to assess if someone on your team is ready to get promoted or if they still need to work on specific goals!
🧰 The Engineering Leader's Toolbox
Pick Next week's Newsletter Topic 👇
Like last week, you'll be able to decide which topic I should cover in next week's newsletter.
Select one of the topics below
Have a wonderful day!