Welcome to my first newsletter EVER!!
Hey friend 👋,
Welcome to my first newsletter EVER!! 🥳
Thank you so much for subscribing, It's an absolute delight to have you on board!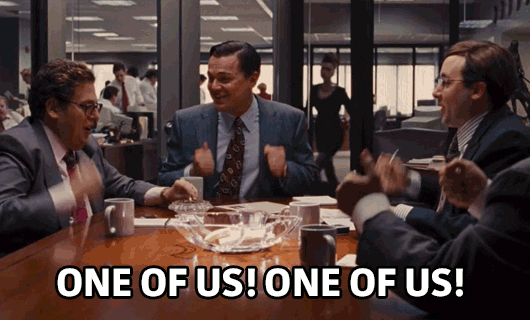 Let me introduce myself,
Hi, I'm Ankita 👋
As of June 2022, I've been a Senior Engineering Manager in Canada and have been working in the tech industry for over a decade as a Software Developer, Tech Lead, Solution Architect, Team Lead, and Engineering manager and I'm now taking a 1-year break from my 9-5 pm to explore my other interests such as being a Full-time Content Creator.
I built a course earlier this year on Next.js (available on Zero on Mastery and Udemy) and looked forward to my early morning recording and content creation brought me a lot of joy. I always wondered if this is something I should do full-time since I want to optimize things that spark joy. In June 2022, after my previous job, I decided to take some time off as one should and turn my part-time hobby into full-time. If something were to come my way that would spark joy, I would 100% jump on it but until then, going to give this my 100%!
Alright, let's get into it.
What I have learned this week 🪴
My Creator Journey 🙌
It is definitely a change going from a full-time 9-5 pm employee to being an independent creator. For the past couple of weeks, I have been focusing on how to run a business and do this full-time. In The 7 Habits of Highly Effective People, Stephen Covey says that we should 'begin with the end in mind', and think about what we want from our business long-term and that is exactly my focus right now.
There are a lot of trivial things that often people don't think about but that needs to get done like setting up a business email like me@kulkarniankita.com for which I had to buy an email domain. In addition to that, deciding on a tool I should use for the newsletter. I chose ConvertKit for a few reasons - it gives me a lot of flexibility to create email templates and provides cool analytics i.e. what's my average open rate, click rate etc and lastly, a lot of other creators use it. These might seem simple tasks but decisions are hard and can end up taking longer.
I have been a developer most of my life so one thing that a lot of new creators and developers don't know enough about is marketing and sales. I really want to get good at it hence I have been really focused on learning the skills. I have been reading this article to learn more about it if you want to check it out.
Lastly, I believe in hiring and bringing the best people on board to work on things I'm not good at and don't want to focus on so I have hired a Virtual Assistant for certain monotonous tasks and it has been going great. It allows me to save my time and focus on bigger things. Personal news, my course crossed 10k students on 2 platforms 🥳 so hiring seemed right to me.
Interesting Articles
✏️
Frontend
​Clean Architecture on Front-end​
This is one of my all-time favourite articles that teaches you about architecture and how to scale it and make it cleaner!
​Let's get data rich with Next.js visualizations​
Next.js is a popular JS framework and is incredibly powerful. It is one of my favourite frameworks. I wrote an article on data fetching techniques within Next.js! - Shameless plug
Leadership
​How to streamline your processes as a Engineering Manager​
Sarah Drasner wrote an article on some processes you need to set up as an engineering manager and this is one of my favourite articles for a few reasons: it provides you with tools to conduct your 1:1's, meetings and also shares a few techniques for how to be productive. As a leader, your time is very important and must be used wisely.
​Frameworks to measure Developer Productivity
I absolutely loved this Twitter thread that teaches you a few frameworks to measure developer productivity and mentions some activities that might frustrate your team. It is from Laura Tacho.
Laura Tacho 🌮

@rhein_wein
August 23rd 2022
Cool tools to check out 🚀
This app will help you generate different curves that you can use on your website to make it look cooler, check it out here It is also available as a Figma plugin. I used this to create a curve on my website: https://kulkarniankita.com/​
This will auto-generate gradients for you so you can use it wherever you like such as on your website! It's really cool if you want to make your side project pop and look good!
Giving back to the community 💛
Mentorship
I wouldn't be where I am today without my mentors.
I have signed up as a mentor on 2 platforms: Mentorcruise and Superpeer, check them out if you want to pick my brain on stuff, want career advice or anything that I can help with! I genuinely enjoy mentoring, and it is a 2-way street as I'm sure I'll be learning lots from you too!
Get in Touch ✉️
Twitter - If you've got a short question or message (<280 characters), please tweet @kulkarniankita9 and I'll get back to you as soon as I can.
📨 Email - If it's a longer thing, or you don't want it to be a public tweet, please email me (me@kulkarniankita.com). I read 100% of the emails. If you reply to this newsletter with a specific question, the chances I'll reply are much higher.
---
That's all from me. I'll talk to you next week!
​