When should you let go someone? 😅
Hey friend,
I have been heads down, pushing the last 1% of Developer to Leader , which helps developers transition into Engineering Leadership. I underestimated the effort it takes to get through the finish line, but glad I am here!
I finally DID it. Hurray!!! 🥳 The course is fully complete 😃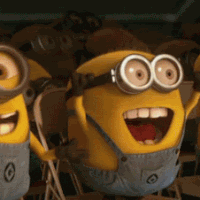 It feels incredible to have an asset created that you are incredibly proud of.
Now, If you want a program, i.e. a course + a community, to walk you through how to be successful in your craft as an Engineering Manager, Join us here. 🔥 Plus, the community will help you when unsure of specific situations at work.
I have Purchase Power Parity as well as Payment Plans available ✨. If you have any questions, please reply to this email and ask! 🙂
✨ For some exclusive discounts that are coming up 😉, you can add yourself to the Waitlist ↗️.
---
When should you let someone go? 😅
I gave a talk on how to cultivate a culture of psychological safety at Refactor conference. You can watch the talk here 👇
​
After the talk, many folks came to me for advice and help on specific situations at work. But one situation still bothered this specific engineering leader even after it had been 4+ years. Isn't that wild?
Well, it did not come as a surprise as the decisions we make as leaders can impact lives (no pressure 😅).
This Engineering Manager was still struggling to let go of a past situation where they had to let go of someone due to performance.
They wanted to hear my perspective if there was something else they could do.
Here is what they did at the time 👇,
Provided constructive feedback and waited for the report to work on it. There was no change; hence they checked in again with the engineer and did that 5 more times. Next, they asked the engineer if they needed help. The engineer said No.
Later, they asked why they were not performing, and this engineer didn't really have a concrete answer. After countless conversations, they made THE DECISION...
The Engineering Manager had to let them go...
It can be tricky when you are in the situation, and at this point, you can learn from your past decisions and reflect. After brainstorming with the EM, here is what I suggested,
Before deciding to let them go,
✅ Create goals together: Make sure the engineer knows where they need to improve and create specific goals and actions with them with a timeline for improvement.
🤝 Involve a 3rd party: To understand the root cause of performance, if needed, you should involve a 3rd party. It could be your manager or another manager with an unbiased view to provide feedback and showcase the importance of the situation.
🔑 Assess the situation: Are they not improving because of their manager? Can your boss help you here?
💛 Ask for help if you need it: That 3rd party can also work on helping the developer to help the dev grow. You are never alone; ask your manager for help.
❓ Did the Engineer feel psychologically safe? When someone with an unbiased opinion helps you, the engineer would appreciate it.
❌ Avoid any surprises If you have to let go of someone, there should not be any surprises for 'why.'
🫂 Are they going through something personal? What is your work policy in regard to that? Research it beforehand.
✅ Create a Performance Improvement Plan: If there is no improvement despite this if they are unwilling to grow, then it might be time to put them on a Performance improvement plan (PIP) with specific action items and dates set. Let HR know.
If PIP did not yield any concrete improvements, then you will now have data and specific actions taken to help the engineer.
If nothing happens here, then it might be time.
There are no right or wrong answers, but you need some strategy.
I want to hear from you 👇
What would be something you would do? Would you do anything differently? Reply to this email and let me know.
---
Wanna support me? Share this newsletter with your friends and co-workers; it helps a ton!
You can also find all the past newsletters here ↗️​
---
🧰 The Engineering Leader's Toolbox
---
Do you think this newsletter was useful? Please click one of the links below and provide your feedback!
Have a lovely day!
Ankita