You are expected to know this as a Leader 🫢
Hey friend,
Today, I will show you How you can Measure your Impact as an Engineering manager. This topic got 40% of the votes!! Don't forget to vote on a topic each week 🥳.
You vote on a topic, I write, and that's how we roll!! 💃
How you can Measure your Impact is a topic taken from my course on Becoming an Engineering Manager. 😇
If you use the verified system that I'm going to share, you will dramatically improve your ability to gauge your performance, act on it before it's too late, and get a better hold of it.
As an Engineering manager, you will only get feedback on how you are doing some of the time.
You are expected to gauge that on your own. Hence, knowing what you should do to measure your impact is essential.
Unfortunately, most managers don't have a system for doing this, especially newer managers who wait for someone to tell them how good they are doing ❌.
Let's go ahead and get into it.
We can divide and measure our impact using pillars. Here is a visual of it so you can start picturing it 👀,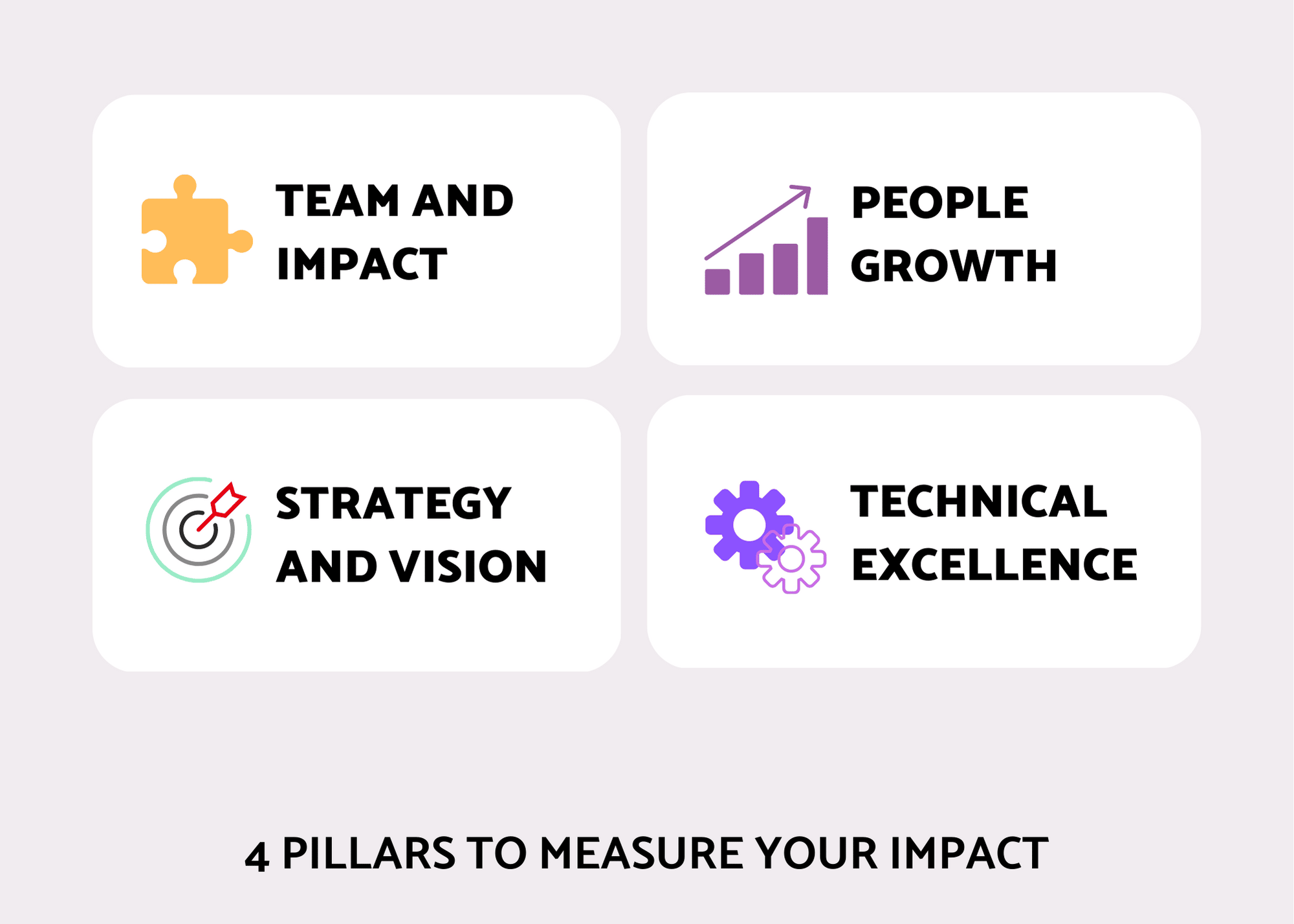 There are 4 pillars 🗿 on how you can measure your impact as an Engineering Manager. They are:
Team and Impact

Strategy and Vision

People Growth

Technical Excellence
By building this system,
You'll learn how good of a job you are doing

You can drive engagement and performance

Assess if there are any Red flags

How well do you coach others
Let's break them down one by one,
Team and Impact 💪
How good you are as a manager depends on how your team performs under you. So let's cut to the chase.
Are they delivering?

Is there a timely completion of projects?

Are people leaving the company frequently?

Are they considered to be a team of high-performers?
This will help drive the impact you are having as well. 🤝
Do you identify opportunities for them and solve problems for your team and your organization?
Do you create quality work, or does it lead to a lot of tech debt in the future? Again, this will show your impact.
Strategy and Vision 🎯
As an Engineering Manager, you need to create a strategy based on the goals of your org by defining a team's mandate, how you make decisions etc.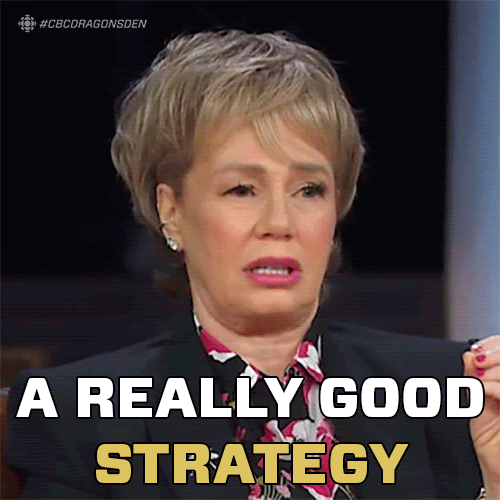 How good is your strategy?

Does your team have a solid understanding of how to implement it?
Do you have a good understanding of your Team's Vision?
Finally, I'd like you to please monitor the alignment of your team's work with your strategy and the company's vision.
People Growth 🪴
Are you growing folks, and as a result, they are getting promoted is a good sign of how people are growing. You don't want to promote people for the sake of promoting them. You want to set them up for success when they get promoted.
My rule of thumb 👌 is to assess if they can meet expectations on the level they are at, and if they are already crushing a couple of crucial goals for the next level, then it might be time to promote them. 🥇
Are people happy working for you?

Is your team experiencing a high level of retention?

Are you fostering a diverse and inclusive work environment?
If you are seeing your team grow and thrive, then you know your leadership positively impacts their personal and professional growth.
Technical Excellence ⚙️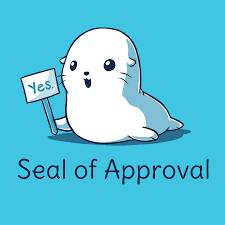 This is the Engineering in "Engineering Manager." 😄
Is your team producing good quality code and keeping the infra intact?

How are you managing technical debt?
Do you have a technical roadmap and a strategy for this?

Do you understand the technical vision of your org and ensure that your projects get delivered based on that?

Are you contributing at an org level and not just at a team level?
If something worked well for your team, could you share your lessons and learnings with your org to showcase and grow your impact?
In the course, we take this a step further 🪜.
We tie a few metrics to each pillar 💯, so you know how to assess your progress against each pillar. Finally, there is an exercise for you ✍️ to come up with metrics and compare that to what I share.
Every org is different, so I give you a system you use to measure effective metrics on a case-by-case basis.
My #1 goal with the course is to make the learning interactive 💜.
If you are serious about Engineering Leadership, I recommend joining the "Becoming an Engineering Manager" Course Updates waitlist. You'll receive periodic "behind the scenes" updates about the course, and there might even be some special bonus stuff later on. 😉
Pick Next week's Newsletter Topic.
You get to decide what I write about, so make sure you pick a topic for next week
Have a wonderful day!